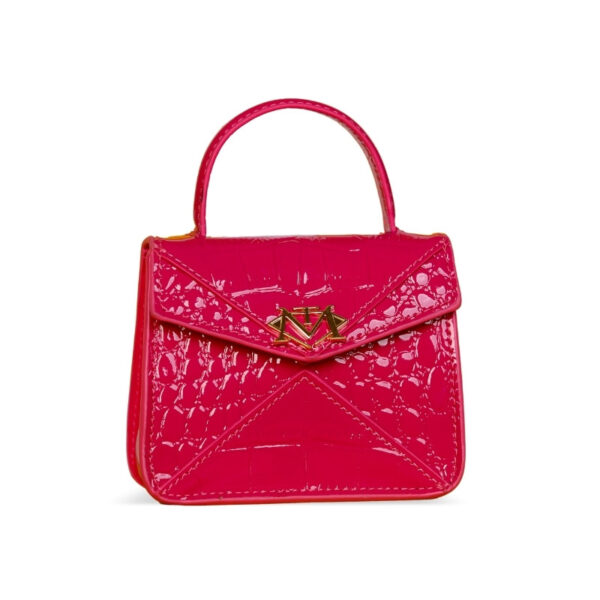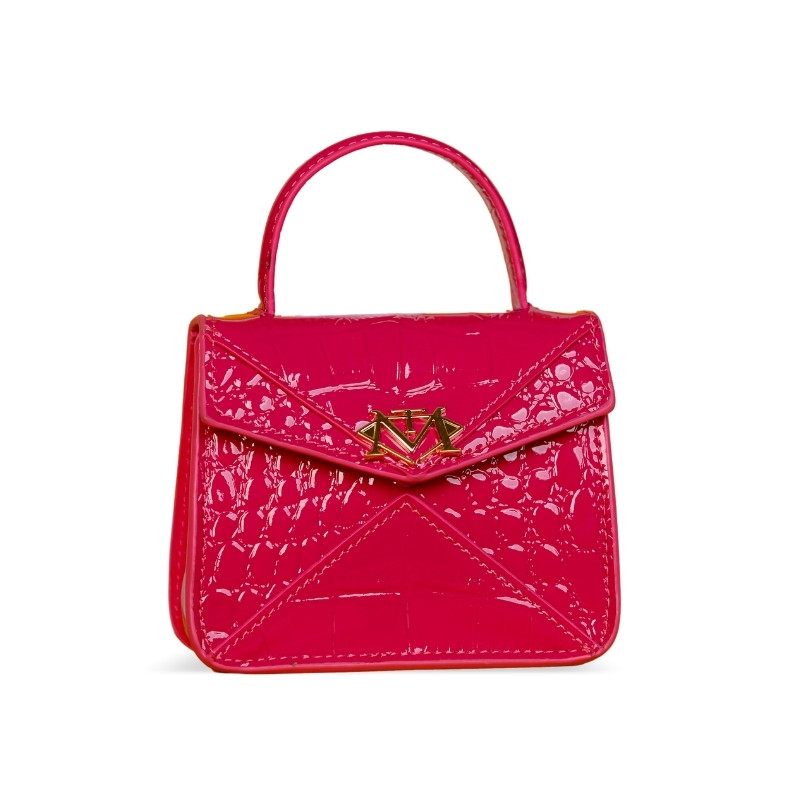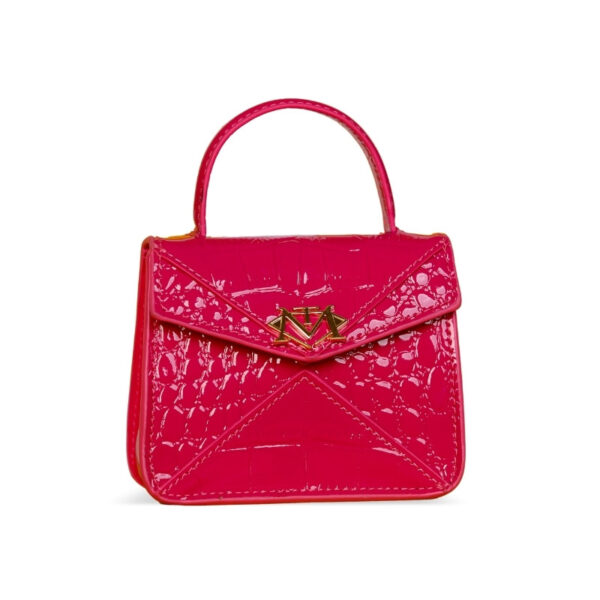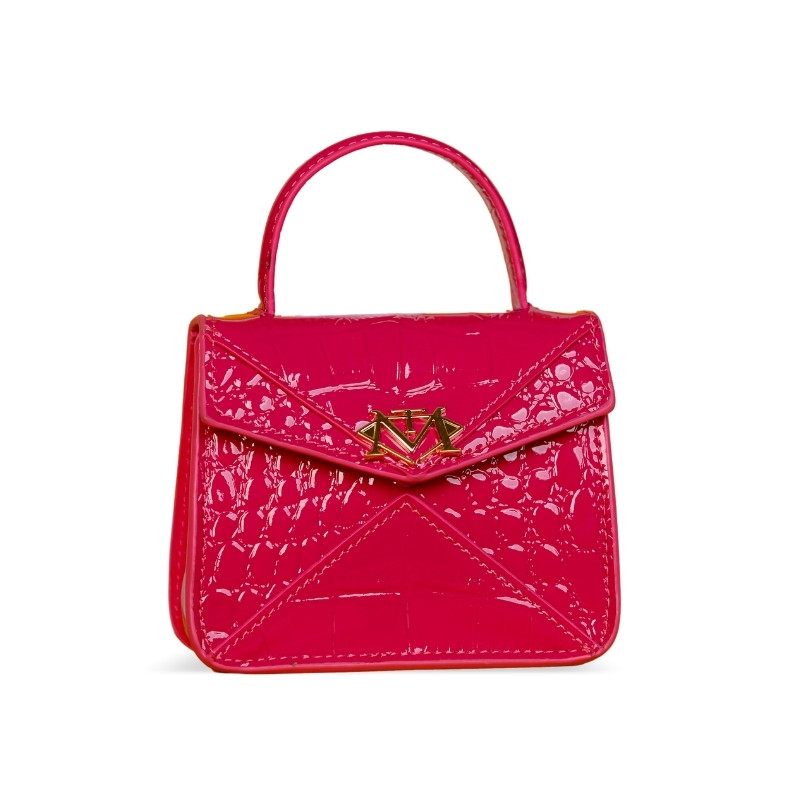 37 guests
are viewing this product
The Lady P TM Micro Mini Stamp (Pink)
A chic, classy crossbody design made from fine, grainy leather, the TM micro mini stamp bag is a lady's gotta have! We want you to think of her as your ride or die. Adds a bold pop of color to your ensemble, no matter the occasion.
Highlights
Toke Makinwa crested logo
60x40x43 cm (Length x Height x width)
Glossy cow leather
Gold plated hardware#
Inner open pocket
Double shoulder strap 30″
Cow leather inner lining
Out of stock
Email when stock available
Get notified via email when this product is back in stock!
Secure checkout with

Quick Comparison
Settings
The Lady P TM Micro Mini Stamp (Pink)

remove

Opal Twist (Gold)

remove

Black Omotoke Tote Bag (Pre-Order)

remove

The verdant TM micro mini stamp (Green)

remove

Blue - Lone Bagster Saddletile

remove

Brown - Bag it up saddletile

remove

Name
The Lady P TM Micro Mini Stamp (Pink)

remove

Opal Twist (Gold)

remove

Black Omotoke Tote Bag (Pre-Order)

remove

The verdant TM micro mini stamp (Green)

remove

Blue - Lone Bagster Saddletile

remove

Brown - Bag it up saddletile

remove

Image
SKU
Rating
Price
Stock

Out of stock

Out of stock

Out of stock

Out of stock

Availability
Out of stock
Out of stock
Out of stock
Out of stock
Add to cart
Description
A chic, classy crossbody design made from fine, grainy leather, the TM micro mini stamp bag is a lady's gotta have! We want you to think of her as your ride or die. Adds a bold pop of color to your ensemble, no matter the occasion. Highlights

Toke Makinwa crested logo
60x40x43 cm (Length x Height x width)
Glossy cow leather
Gold plated hardware#
Inner open pocket
Double shoulder strap 30"
Cow leather inner lining

Toke Makinwa Luxury invites you to experience THE REBIRTH of Opulence with her newly released collection of Luxury Handbags - The OPAL TWIST. This collection features four colours; Black, White, Pink and Gold. The bag is made with snake skin embossed print leather in the four solid colours. The TM gold plated crest also makes another debut on this bag, adorning it with a gold chain-link shoulder strap and introducing the bamboo handle. Measurement: L - 25.5 CM, W - 9 CM, H - 20.5 CM Inner material: Canvas fabric Other materials: Gold tone hardware, Bao snake skin leather and bamboo handle.
*PRE-ORDERED ITEMS TAKE 2-3 WEEKS FOR DELIVERY Introducing the 'OMOTOKE' tote bag, fully designed to hold business or shopping essentials. The style has been exclusively embroidered with 'TOKE MAKINWA' on the front and back, showcasing the versatile side of her brand. Made with a double rolled loom handle, this bag can be carried by hand or worn over the shoulder Customize your omotoke bags by swapping out our lining and requesting an inscription
A chic, classy crossbody design made from fine, grainy leather, the TM micro mini stamp bag is a lady's gotta have! We want you to think of her as your ride or die. Adds a bold pop of color to your ensemble, no matter the occasion. Highlights

Toke Makinwa crested logo
60x40x43 cm (Length x Height x width)
Glossy cow leather
Gold plated hardware#
Inner open pocket
Double shoulder strap 30"
Cow leather inner lining

Content

DESCRIPTION

Hand-loomed Red fabric (aso-oke).
• Gold plated hardware
• Inner zippered pocket
• Two opened pocket
• Double shoulder strap 30"
• Double pipe handle
• Textile lining
• Embroidered design
• Detachable Hook clip lock

Toke Makinwa Luxury has a new addition to the family, called The Saddletile Collection. The versatile bag, features a modern leather strap and chain handle, drawing inspiration from saddle bags. They all can be worn as cross body.

The versatility of the bag, comes with the different ways it can be styled.

The bags are made from Cowhide split genuine leather and velvet fabric.

Outer material - Cowhide split genuine leather.

Toke Makinwa Luxury has a new addition to the family, called The Saddletile Collection. The versatile bag, features a modern leather strap and chain handle, drawing inspiration from saddle bags. They all can be worn as cross body.

The versatility of the bag, comes with the different ways it can be styled.

The bags are made from Cowhide split genuine leather and velvet fabric.

Outer material - Cowhide split genuine leather.

Weight
1
1.5
2
1
1.3
1.3
Dimensions
N/A
N/A
15.5 × 5.5 × 13.5 in
N/A
9 × 3 × 7 in
9 × 3 × 7 in
Additional information

| | |
| --- | --- |
| Weight | 2 kg |
| Dimensions | 15.5 × 5.5 × 13.5 in |

| | |
| --- | --- |
| Weight | 1.3 kg |
| Dimensions | 9 × 3 × 7 in |

| | |
| --- | --- |
| Weight | 1.3 kg |
| Dimensions | 9 × 3 × 7 in |